Hey! Guess what? It's almost 2015! Holy shit!
If 2014 were a series that you were bingewatching on Netflix, you would be on the penultimate episode! If it were a book, you would be on page 364 of 365! Isn't that CRAZY?
When I talk about this past year, it's with a lot of confusion. Like…a lot of shit happened. But at the same time…not much seemed to happen at all. I don't know, maybe it's me? 2014 wasn't entirely unremarkable…but I think I'm just so ready for it to be over. I've kind of already emptied my brain. I've deleted the caches of memories from the year in preparation for 2015.
I decided, though, to make one final post before 2015 begins. Everyone loves lists, right? Especially END OF YEAR lists!
Here are some of the things that happened this year that I just didn't "get". I'm hoping these are all from 2014 but, like I said, my memory of this past year has been a bit hazy. Also, please please please don't assume I'm some kind of cultural guru or connoisseur of all things pop culture; I'm not. I'm simply a bored twenty-something who wants to write about stuff in his blog.
 Flappy Bird – Like…what was this game, even? I never downloaded it. It looked like a huge ripoff of Super Mario. People were going craaaazy over it! People seemed more than eager to torture themselves with something that seemed impossible to win.
 "Yeah yeah, I'll donate or whatever. But first….let me take a #SELFIE" 
 The ALS Ice Bucket Challenge – I had a couple of friends tag me in this and I promptly ignored them. ALS is definitely a terrible disease, there's no doubting that trying to raise money for its research is a great idea.

Butttttt I think the message got a bit lost somewhere in the millions of repetitive videos. I mean, everyone from Malloree P. from Delaware to the President of Turkmenistan seemed to be dumping water on their heads for attention. It was nice to see the Ice Bucket Challenge give so much exposure to ALS and the need for research. At the same time, though, something about the whole thing was just really off-putting to me.
 Snapchat – I tried it. I really, really tried it. Maybe I'm just too old for this app, though? I would get group snaps and think that the sender was talking to me personally, so I would respond back and not make any sense. I just never understood the point of it. I don't know, call me old-fashioned but I guess I just prefer to send a picture via text message to someone.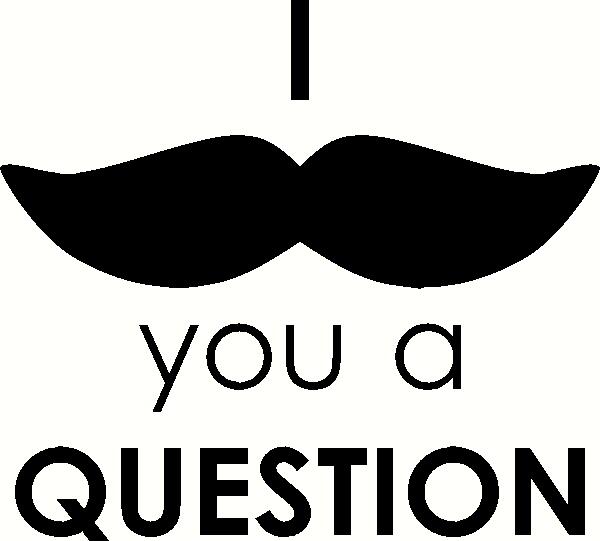 No thank you, creepy Pringles dude. Please leave me alone.
Mustaches – Were mustaches a thing this year or am I just imagining it? It seemed like every white trendy hipster boy was trying to rock a sad little caterpillar 'stache twisted up on the ends like a wannabe Dali.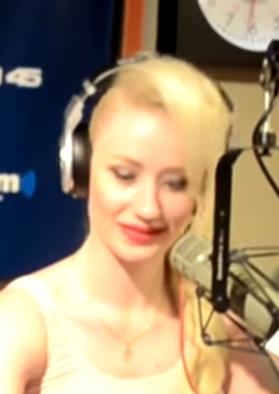 Yo Iggy, drop a sick freestyle!
Igloo Australia
Igthorn Amoeba 
Igby Aragorn 
Iggy Azaelia – I just…can't stand her, really. I don't know if it's the way she raps – she sounds like a toddler trying to read their first book. Or maybe it's her irritatingly catchy 'Fancy' song. Or maybe it's how she capitalizes on Hip Hop/Black culture while not seeming to actually give a fuck about doing so. I don't know. Whatever it is, I just really don't get why everyone was so obsessed with her this year.
American Horror Story: Carnival – A lot of people seemed to wet themselves over the new season of AHS. Admittedly, I've only seen the first season. I watched the first episode of Carnival and though "Hm. Okay." and then I couldn't ever remember to watch it again. I don't think I missed much, though.
The fascination with Nick Jonas – Okay, I get it: Nick Jonas is hot. He really is. And he's cool with gay fans too? That's awesome. He was spotted in a NYC gay club and flashed abs? Wow, awesome! Oh? He…flashed his abs again on the cover of a gay magazine? Oh-okay.
It seemed like so many people went apeshit over ~*~*~*~Whether or not he's gay~*~*~*~*~ . It seemed like he was bombarded by all things queer just because he expressed that he was an ally. I saw one unfortunate interview where he was made to awkwardly "guess the bulge". Like, c'mon now. Whether or not he is or isn't LGBT is none of our business. Although I do have a bit of trepidation about how far he's willing to ride this rainbow wave of publicity. *shrug*
Gluten-free shit – I don't know…I just never really understood the whole craze.
 So that's it! My list! Do you agree? Disagree? Let me know! I think that it's a very strange, oddly specific list so I would be interested to know what others thought of 2014 haha. 
 ALSO! I just want to give a huge THANK YOU to all the people who follow my little blog and all the ramblings it contains. I seriously appreciate it and I look forward to 2015! ❤